5 Reasons Why Mouth Tape Will Help You Enjoy The Bedroom With Your Partner Again
Imagine finally getting the rest you deserve. Sleeping in the same bed as your partner. Waking up feeling refreshed and energized so you can take on any challenge that life wants to throw at you.

Mouth taping? Sounds pretty crazy right?
Right now you're skeptical, thinking what the hell does putting tape over your mouth do.
But it's that simple, taping your mouth shut because...
Nose breathing good, mouth breathing bad!
2. Hostage Tape...It's Sold Out Twice This Year
Hostage Tape is a strong and flexible fabric mouth tape that stays on all night, even with facial hair.
It is easy to apply, strong, and so comfortable you forget its there.
The strongest comfortable mouth tape on the planet 🌎
3. Made For You And Your Partner In Mind
Sure, saying mouth tape will save your relationship sounds crazy but I'm living proof. I, the founder, went from the annoying snoring husband that was forced into the spare bedroom to now the husband of my wife's dreams.
Nose breathing also promotes nitric oxide production which dramatically helps your "big" guy. It's like a natural viagra.
Popular scientists like Dr. Andrew Huberman, say that everyone can sleep better by breathing through their nose and taping their mouth shut. This can stop snoring and make you feel better during the day. It can also help your heart stay healthy and help decrease blood pressure.
5. James Nestor Wrote A Best Selling Book About How Mouth Breathing Almost Killed Him
James tried to breathe only through his mouth for an experiment at Stanford University Medical Center. After 10 days, he developed snoring, sleep apnea, and dangerously low blood oxygen because of it. Nose breathing and taping his mouth saved him.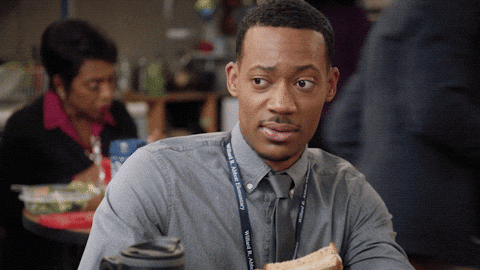 This Seems Crazy... Is This Really For Me?
Are you worried about not waking up? Your nose is designed to breathe and your body will wake you up if oxygen levels drop, preventing sleep apnea. Keep your nose clear by using it. Works even if you are stuffy or have a deviated septum.
Made For You And Your Beard
Sure, you could buy cheap tape. For most of us with facial hair and strong jaws, cheap tape doesn't hold. You need something that stays put all night and feels so comfortable you forget it's there.
You may have seen us in GQ, Mark Bell's Power Project, 1% Podcast, In Touch Magazine, US News, and Pardon My Take.
30-Day Money Back Guarantee
You might be thinking, will this even work? We're confident that if you're a mouth breather during sleep, Hostage Tape will be the strongest comfortable mouth tape you've ever used.
1000+ Reviews
Hear From Other Bad Sleepers We've Saved
Legit is one of my top 2022 purchases to help myself and my partner! I have slept so much better. Works fine with my varying beard length.
★★★★★ James C.
Tape actually sticks very well as opposed to its competitors. I have a beard & mustache and the mouth tape held very well. Awesome!!
★★★★★ Harold C.
I have used a few different mouth tapes that did not work. Hostage Tape has from night one. It is comfortable and does not come off and is helping me sleep better.
★★★★★ William O.
Great product. Was using competing tapes which would not stick well to my facial hair. This tape stays on tightly all night.
★★★★★ Walter C.
Get a 3rd Month FREE
1 + 1 = 3
◼︎ Buy 1
◼︎ Add 1 more
◼︎ Get a 3rd FREE
◼︎ 90 Day supply
◼︎ $.55 cents / day for life changing sleep

◼︎ 100% Money back guarantee


◼︎ Try Risk Free

This beats the hell out of a damn chin strap for my CPAP. Was skeptical about it working with my beard but it worked perfectly!
★★★★★ Justin E.
Hostage tape is awesome! I've tried other mouth tapes and I think Hostage Tape is better. The size and shape make it easy to put on. The stretchy fabric is a definite plus. I've only used them for the past two nights, but I really like them so far. Also I sport a full beard and Hostage Tape worked perfectly.
★★★★★ Jesse L.